Video Crew Vienna filmed at this famous recording studio, which offers cutting-edge recording technology and superior acoustics for a wide variety of ensembles and styles. Synchron Stage Vienna is the only recording facility in the world that merges proprietary software innovations and revolutionary approaches with traditional recording technologies. Film companies love to record music here.
The latest recordings in Synchron Stage include "Sky Hunter", "Pacific Rim: Uprising", "Blue Planet II.", "Comrade Detective", "Inferno", "The Meg".
Filming film music recording is not easy
On this shoot our Vienna video crews were using Canon C300 Mark II. cameras with cinema lenses (we never cut corners using cheap photography lenses) in 4K resolution. The crews were filming almost non-stop during the day and we filled 8 x 128 GB Cfast cards when the day ended. Filming music recordings is a delicate issue.  The video crews have to be almost silent, move around the set very discretely not to generate distraction and unwanted noises.  This shoot was no different. We made great effort to avoid creating any friction for the conductor or the musicians. This meant we could not use our broadcast lights (mainly KinoFlos and Dedo lights, peppered with some soft led light fixtures)  in the recording space. We had to work with the existing lights of Stage A, the main recording area. Thanks to the sensitivity of our C300 Mark II. cameras and cinema lenses we could work well without broadcast lighting. In addition to lighting restrictions, during recordings nobody moves in the stage. This meant, that our DOP-s had to be on tripod most of the time and move only in recording breaks. This is where the two video crew set-up became handy. Since we were loosing on speed (could not move fast enough with the takes due to movement restrictions) we had to pump up volume. 
During the day we filmed strings sessions, solo girl singing and the brass section. In the lunch break we managed to grab the composer for a short interview though… here are the pictures.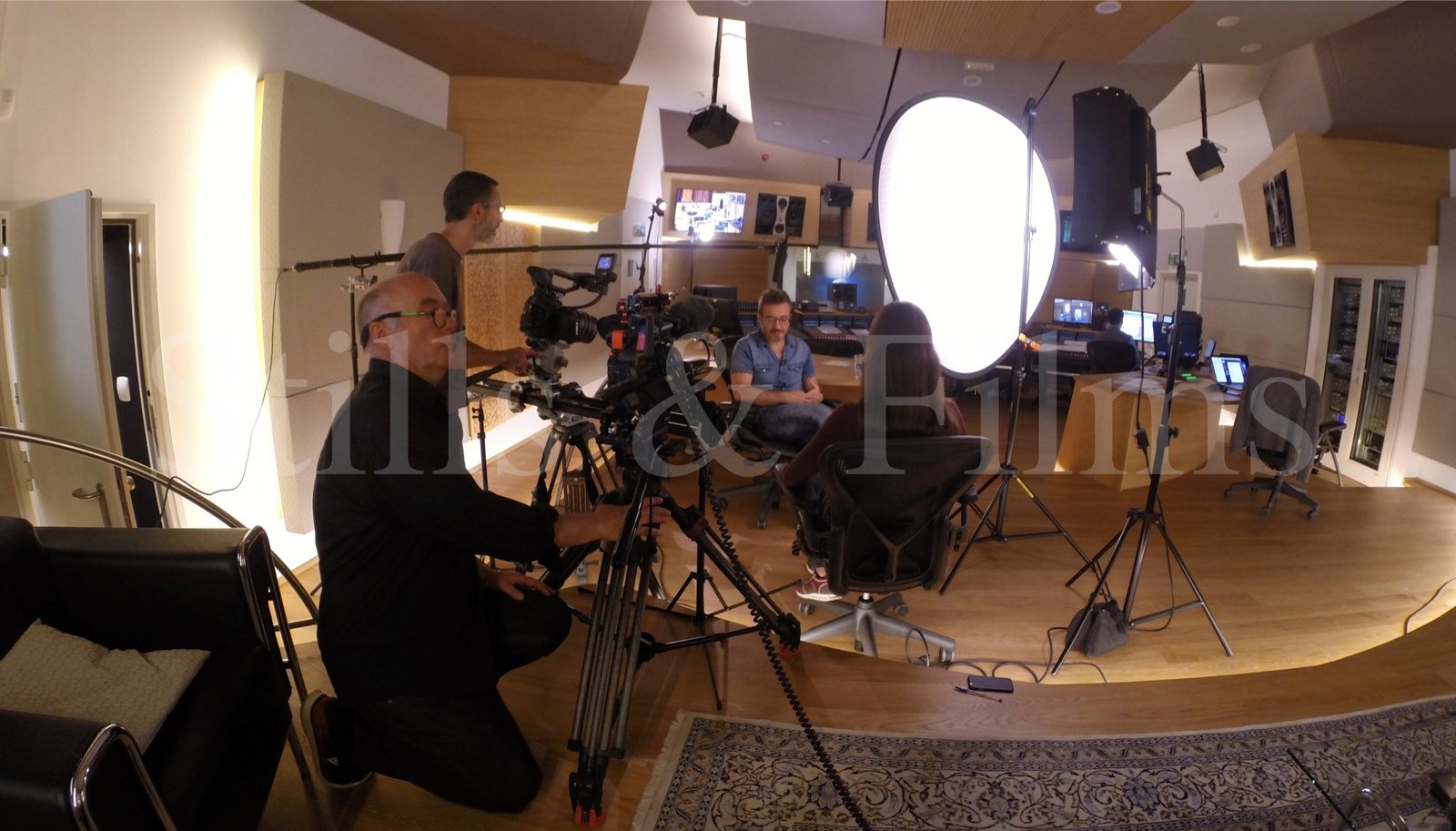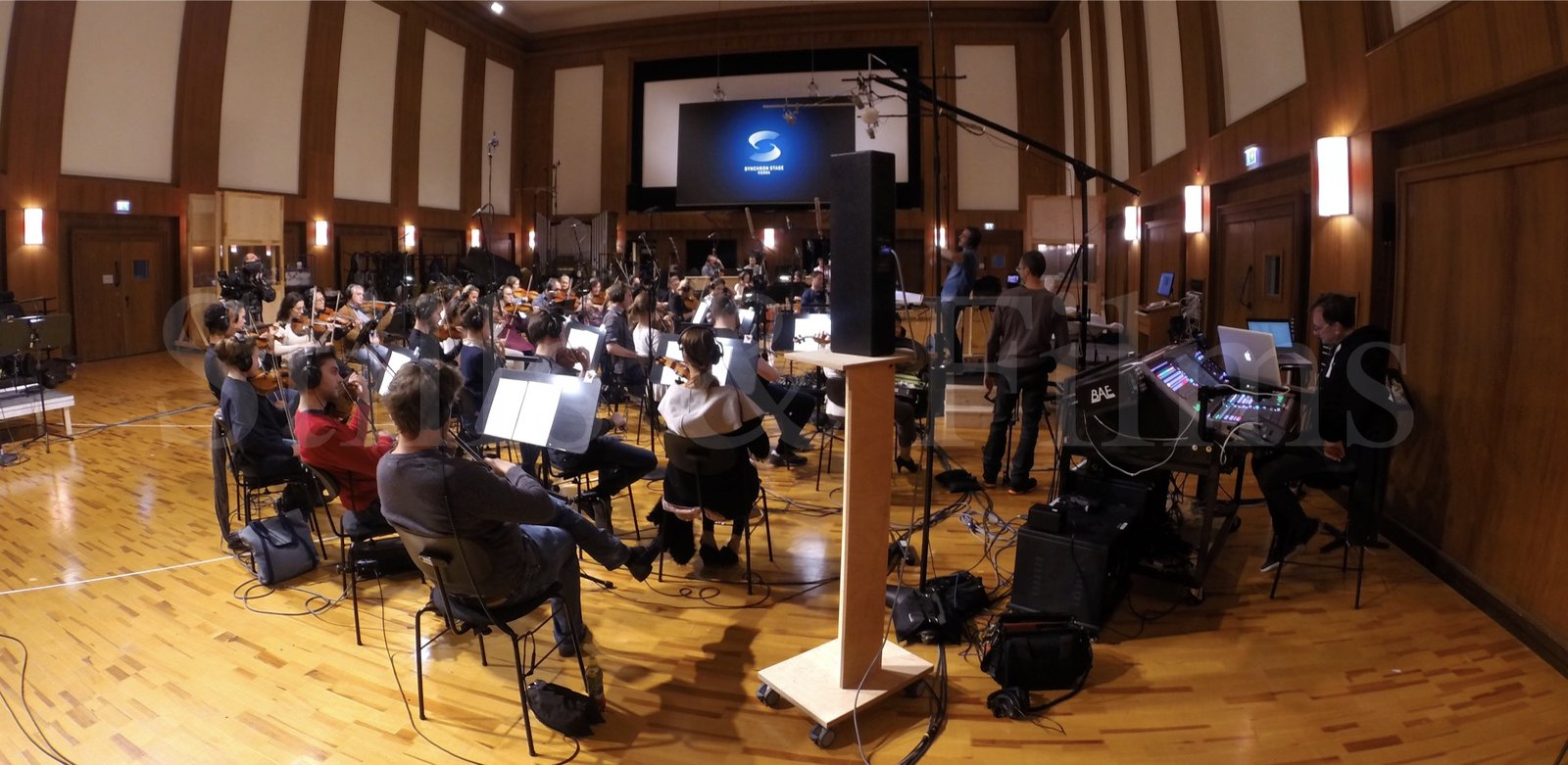 http://www.cameracrewaustria.co