Beside great people, we always strive to bring the best professional video equipment to our shoots, just like this gem, the Sound Devices 633 digital mixer/10 channel recorder. Continually investing in new, well made professional video equipment and technologies is one of many ways in which we work hard to remain at the forefront of our profession.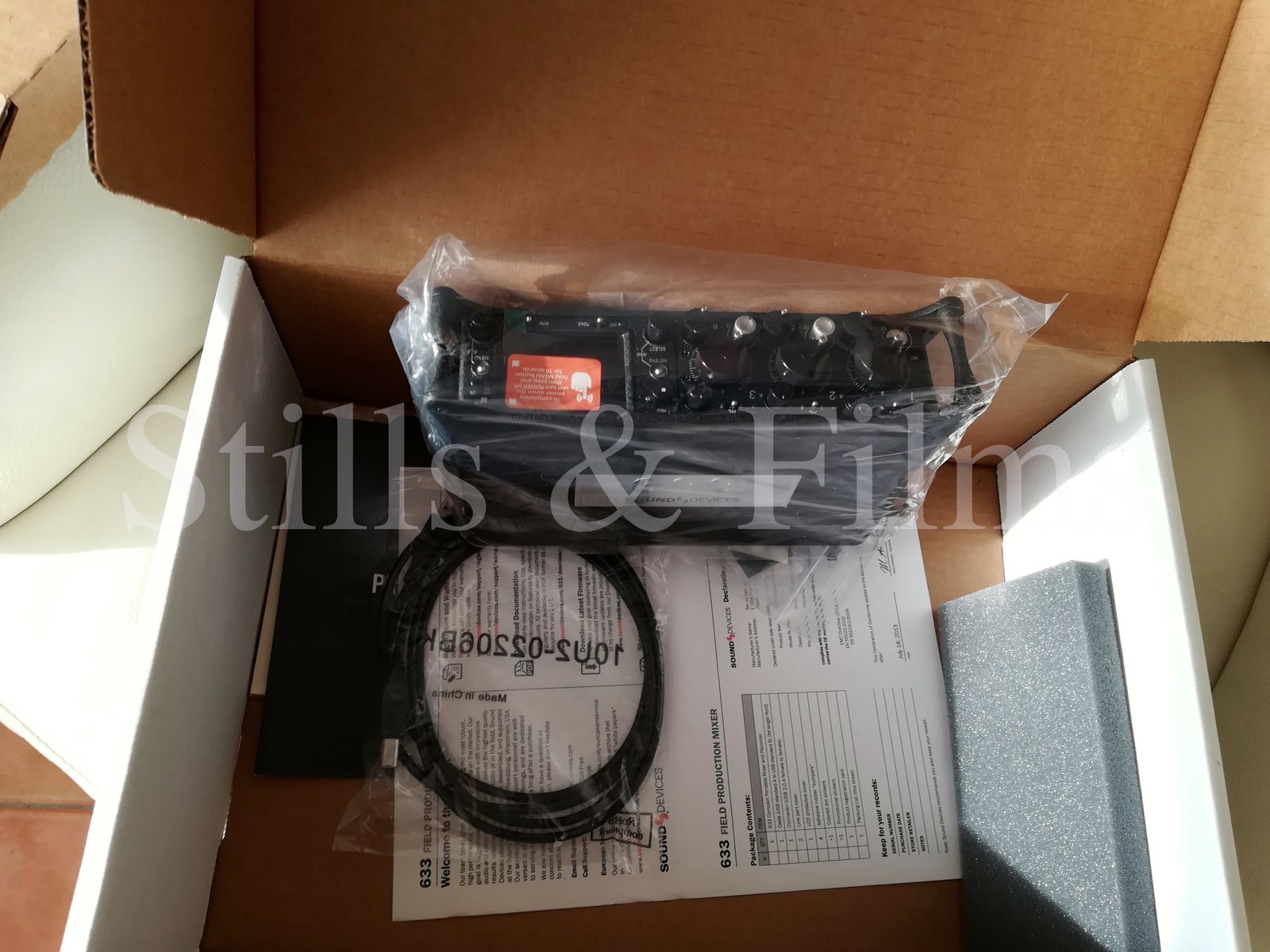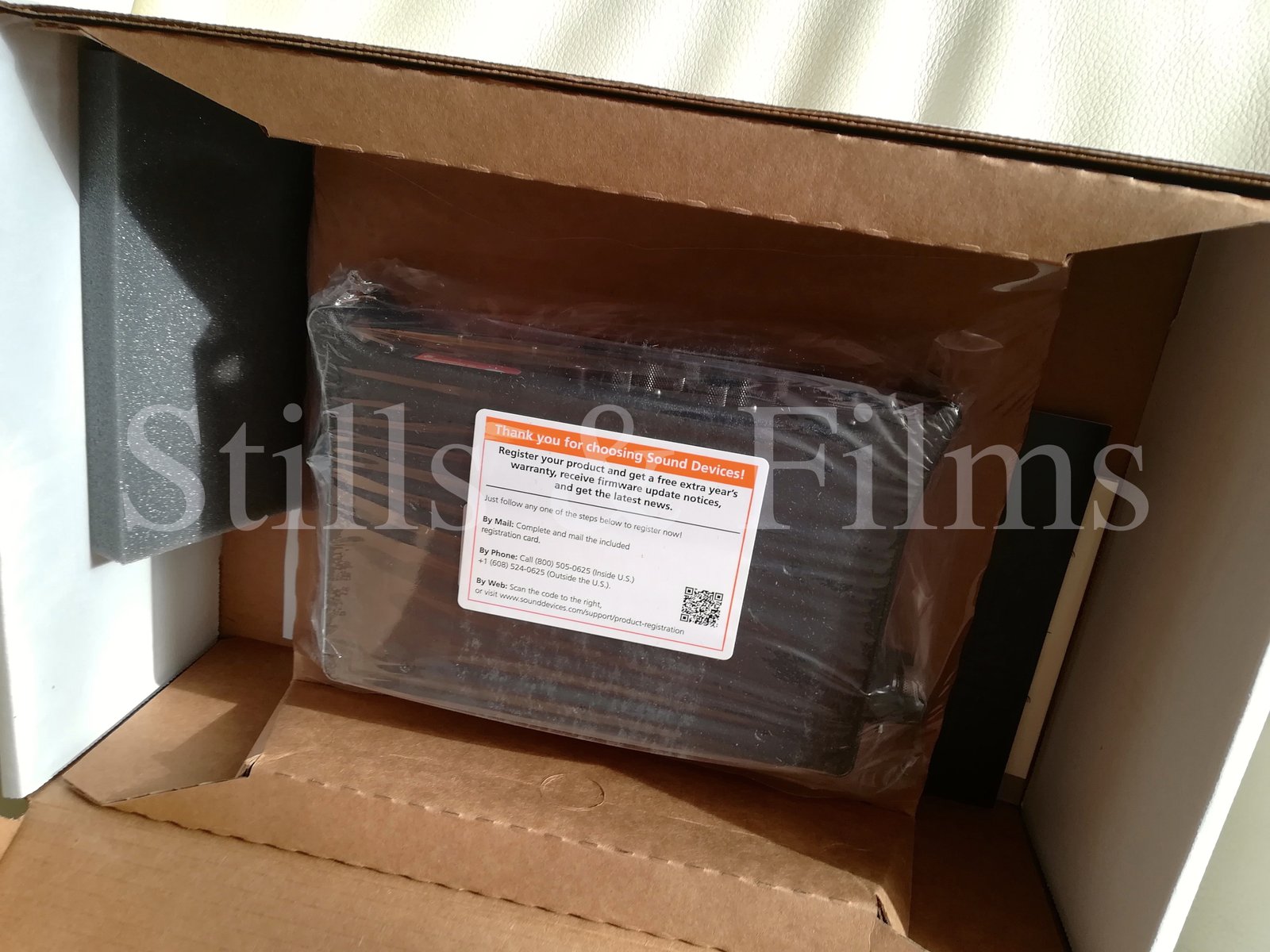 The Sound Devices 633 mixer/recorder is built like a tank and performs like a Dodge Hellcat. It has lots of cool features in a small package. We love the flexibility in routing options for outputting sound. The battery life is amazing with two Sony L NPF-970, it took about 12 hours to empty one battery.
By far, the best little mixer-recorder out there you can buy. Audio wav files coming out of it are incredibly clean, and having dual card slots just gives extra peace of mind for the soundy. It is a powerful workhorse for our corporate and documentary productions, allowing us to record multiple mics simultaneously to its 10-track recorder and provide timecode with its built-in timecode generator.
No video project can be done well without the right professional film tools. Using cheap, dated and faulty cameras, audio equipment or lights can guarantee that the shots won't be up to scratch. The truth is, that having video equipment, that is specifically designed for a specific job, especially if it's a shoot, that you perform repeatedly, is a wise investment.
When it comes to the long run economic scheme of things business wise, the more expensive video camera or field mixer, microphone is the smartest way to go. Obviously, not always the most expensive stuff is the best, but concerning film gear, usually the price reflects the build quality and reliability pretty well. The quality of your filming arsenal you choose to use are as important as the tools themselves, when it comes to filming. A key factor differentiating trend-setting video production companies is the willingness to invest in the best tools of their trade.
Leading manufacturing brands like Canon, KinoFlo, Sound Devices, Dedo lights etc. etc. are using better materials, better design with a greater emphasises on usability and safety. They spend millions of dollars each year on research and development of professional video equipment. This results in video equipment, which lasts longer, easier to use and requires fewer repairs.
Knock off, Chinese made soft lights might cost a fraction of the US made KinoFlo-s, but we seen how long they last. After couple of months the tubes falling out, connectors deteriorate and the whole thing stops working, when you need them most. The worst is when those cheap tools embarrass you right in front of your important client.
Unfortunately some big companies started to cut corners too. Sony is producing the Sony PXW-FS7 in China. This shows on the build quality. Philip Bloom in his blog was complaining about silly screws holding the viewfinder, which you can unscrew and never screw back again. On a shoot, where you move your viewfinder extensively, this gives people aggravation. Lots of people we know, bought rather a new viewfinder for the camera. We bought the Zacuto Gratical HD, which is a great viewfinder, but costs well…. quite a few bucks. This extra cost could have been avoided, if Sony would not cut corners producing the camera in China.